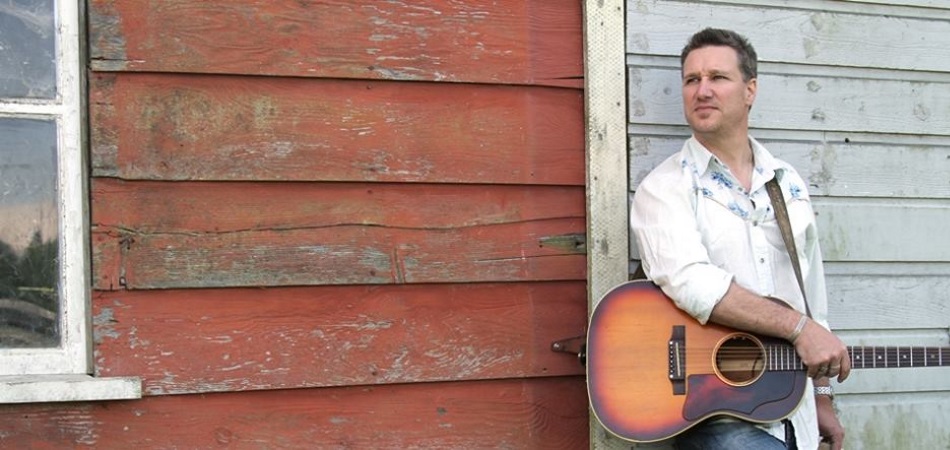 Friday, March 3, 2017, 7:30 p.m.
A "Moveable" Flying Cat Concert
Carriage House Concerts at the Propylaeum
1410 N. Delaware St. Indianapolis IN
Award-winning songwriter Dan Weber has been described as the "Classic Mid-Life Overnight Sensation" after bursting onto the festival scene in 2010 to a standing ovation at the Sisters Folk Festival for his engaging set in the Dave Carter songwriting contest. Since then he has toured extensively across the country becoming a rare three-time finalist in the legendary Kerrville New Folk competition, and in 2015 won the prestigious Winfield, Kansas NewSong contest for "Oh Woody," his antithetic tribute to Woody Guthrie, that rose to #2 on the Folk charts in 2015.
An ex-Park Ranger, former Eagle Scout, Altar boy and lifelong Deadhead, Weber began performing later in life at age 40, but being a gifted storyteller he quickly won over audiences with his natural charisma, upbeat performances, authentic songwriting, and off-the-cuff hilarious stories from the many roads hes traveled. None other than legendary Folk troubadour Ramblin' Jack Elliott said, "I love Dan's songs and he tells really good stories."
After the success of the release of "What Im Lookin For," a 14 song CD of classic Folk and Americana that climbed to #6 on the charts and included  breakout hit (I Deal with) Crazy ALL Day, an "everyman's" anthem and crowd sing-a-long favorite, Weber is currently working on his first live recording and new material for an upcoming CD. If his phenomenal growth in such a short period of time is any indication, it promises to be his best work yet.
Dan has played the "Flying Cat" house concert series twice now, and we're delighted to host him at the Carriage House.
Dan tells the true story about Hank and Jesus on an epic road trip.  
Tickets available at the door
$20 in advance/$25 at the door
Advance ticket sales end 3/3 at 11:30 a.m.
online: BrownPaperTickets.com
by phone:  1-800-838-3006
or click the button to the right
More about Carriage House Concerts