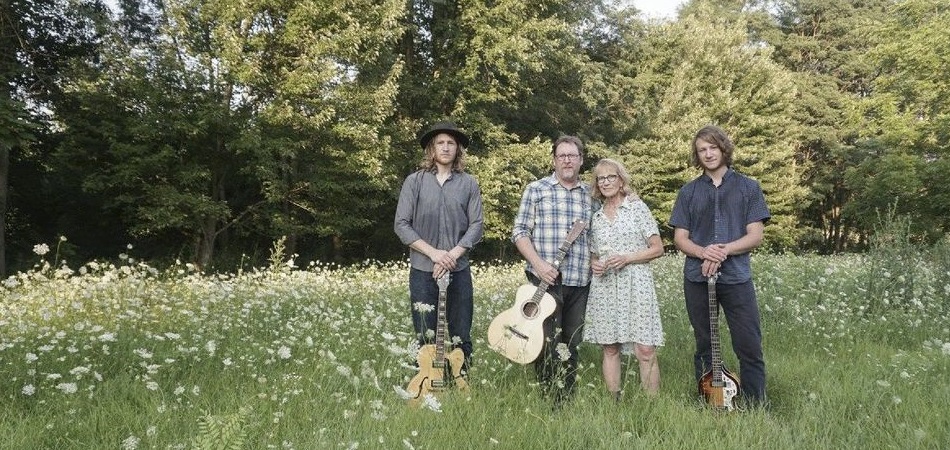 Friday, September 8, 2017, 7:30 p.m.
A "Moveable" Flying Cat Concert
Carriage House Concerts at the Propylaeum
1410 N. Delaware St. Indianapolis IN
An award-winning singer, songwriter, and actor on stage and screen, Tim Grimm left Hollywood and a successful acting career in the late 1990s, a conscious choice to live a life of significance rather than one of "success."  He and his wife Jan Lucas returned to the Midwest to raise their young sons on an 80-acre farm in southern Indiana, not far from where Tim grew up.
Since that time, Tim has recorded numerous CDs, many of which have reached the top of the American-roots or Folk charts.  He has toured and recorded with his friend Ramblin' Jack Elliott, about whom the song "The King of The Folksingers," the #1 song on the Folk DJ chart in January 2014, is based.
Tim has been involved with a number of collaborative works with an impressive array of Indiana musicians, including  the "Wilderness Plots" project, and a series of a tribute shows to music legends, including "Hoosier Dylan," "Hoosier Beatles," and more.  He has blended his love for songwriting and travel with acting in theatre, film and television, and composed music for several theatrical productions.  Tim and Jan lead travel groups to Ireland and the Netherlands, and he has toured extensively in Europe.
And those little boys?  They're six feet tall.  Thoughtful, intelligent, young men who are each pursuing independent musical careers of their own.   With Jan Lucas on harmonica and harmony vocals, Jackson Grimm on vocals and banjo, Connor Grimm on bass, and Tim taking lead on songwriting, guitar, and vocals, we have the Grimm Family Band. And they are fabulous!
The Grimm Family Band has entertained audiences throughout the U.S. and Europe.  In 2016, Tim was one of the creative talents behind the wildly successful Finding Home: Indiana at 200 at the Indianapolis Repertory Theatre.  Wearing many hats (both literally and figuratively) the Grimm Family Band provided music and also had acting roles in the production.
Together, Tim, Jan, and the "boys" weave together a tapestry of stories, songs and harmonies in a truly magical way.
Tickets available NOW
$20 in advance/$25 at the door
online: BrownPaperTickets.com
by phone:  1-800-838-3006
or click the button to the right